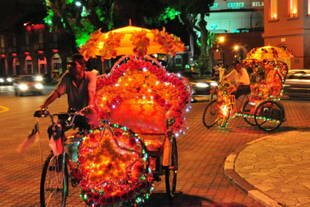 Ten years ago, Kuala Lumpur ceded a corner of its busiest shopping hub on Jalan Bukit Bintang to make way for an Arab Street lined with barbers, groceries and a restaurant serving authentic Middle Eastern fare. At the time, people wondered if the street would be relevant in the formerly Chinese-dominated area.
The latest figures from Malaysian Tourism Promotion Board – popularly known as Tourism Malaysia – show that it is. Of the 25m tourist arrivals in 2012, some 4m were from Muslim countries like Iran, Saudi Arabia, Iraq and Oman.
Malaysia also draws Muslim holiday-makers from India, Bangladesh and Pakistan. In fact, in January, a survey by Singapore-based Muslim travel consultancy Crescent Rating declared Malaysia the world's top Muslim-friendly holiday destination.
Ala Salih, 55, the Iraqi owner of Sahara Tent, the Middle Eastern restaurant on Arab Street, was among the first business people to see the potential of the Muslim tourism market in Malaysia, about ten years ago.
"At that time, the restaurants in Asia knew little about catering to the Muslim tourist. Many times, I saw veiled women eating by slipping spoons of food under their coverings. I understood how uncomfortable this must be for them. So, when I started my restaurant, we had covered seating areas for whole families with female servers," Ala said.
Thoughtful touches like this have contributed to the success of the Visit Malaysia campaign by Malaysia Tourism, which started rolling out the welcome mat for this niche market as early as 2000. The Muslim tourism market was worth RM 390 billion ($129 billion) in 2012, according to an estimate in The Star.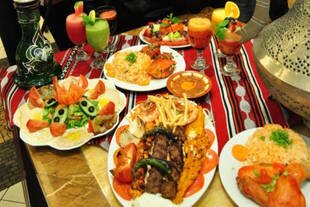 A Muslim-friendly holiday destination
Yeok Ah Yong, 65, has been operating his chicken rice stall in Jalan Bukit Bintang for 26 years. These days, he says, he sometimes has to remind himself he is in Malaysia and not Dubai.
Transport companies, the hospitality industry and government agencies have worked together to make Malaysia a Muslim-friendly holiday spot.
Topmost on the agenda is the halal issue. Having touted itself as a food paradise, the promise of variety has to be extended to Muslim tourists as well. The Halal Industry Development Corporation has identified some 259 hotels and resorts with halal kitchens.
Obtaining the halal green light can be a strenuous exercise, says Audrey Yap, the public relations manager of Palm Garden Hotel in Putrajaya, the seat of the federal government.
"A halal certification is not just about a pork-free environment, but hygiene. Plates must be a specified distance from the floor. Food supplies must be humanely slaughtered. They must comply with Islamic safety requirements like the permitted level of additives," said Yap.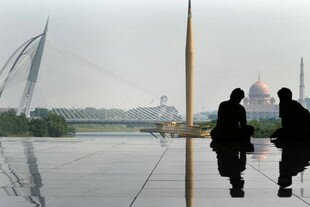 Hotels get halal certification
Jean Marc Veron, the former executive chef of Eastin Hotel in Petaling Jaya, says it took a year for the Eastin's Swez Brasserie to get certified.
The hotel also houses a non-halal Chinese restaurant, so separate entry points had to be built, as well as designated storage and washing areas for utensils, crockery and ingredients for each restaurant. An independent laundry service was set up for uniforms worn by Swez staff.
"The only thing we have not done is to stop someone from the halal kitchen from shaking hands with their colleagues in the other departments. That would be against human rights," he jests.
Separately, Kuala Lumpur's once infamous taxi industry has been spruced up. Tourism Malaysia has encouraged cabmen to be country ambassadors. Cabbies are now required to wear uniforms, hold proper licenses and adhere to standard fees.
"Being on the ground means we are the best references for the cheapest places to shop, the best restaurants to eat and the most interesting places to go. We can play a part in introducing Malaysian culture, like top spinning and traditional dances, to tourists," cabman Nazri bin Mat told Khabar.